Smile Solutions of Maine: Pediatric Dentistry in Waterville and Winthrop
Giving Your Child a Strong Foundation for a Lifetime of Smiling
There is nothing more beautiful than your child's smile. A lifetime of enjoying that smile starts with an early foundation of good oral health practices. One the most important oral health habits to develop early in your child's life is regular checkups with our dentist. Smile Solutions of Maine has over 40 years of experience in providing kid's dental care and a lifetime of beautiful smiles. We use the latest dental technologies and techniques, so we can provide your child with the best possible oral care. Our dentists are also specially trained on how to provide a friendly and welcoming environment for kids, so they actually want to visit us again. Ensure your child develops a long-lasting, healthy smile by contacting us online or calling our offices in Waterville (207-873-2073) or Winthrop (207-377-6958) to schedule their next pediatric dentist visit today!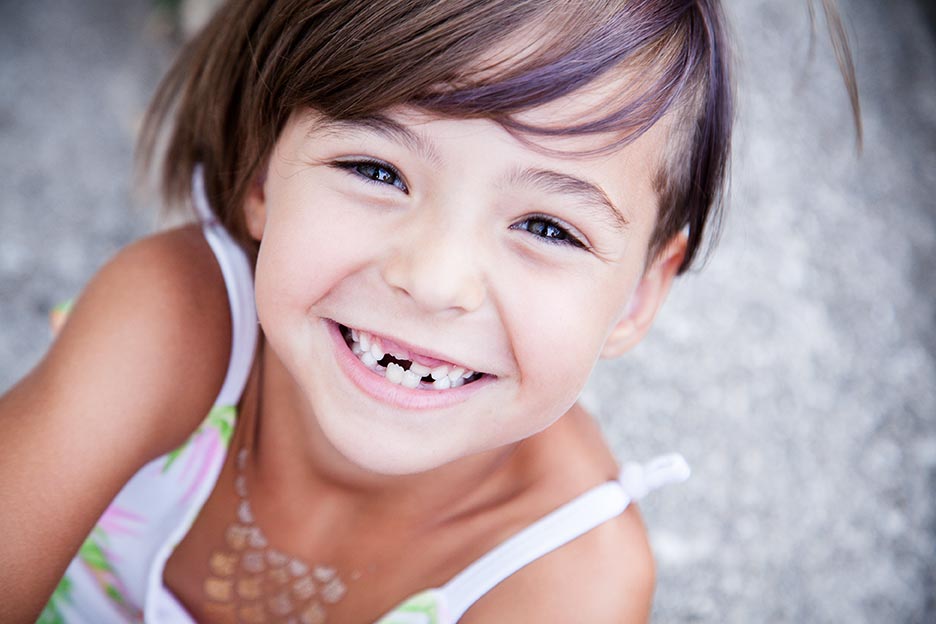 Why is Children's Dental Care Important?
No matter how many teeth have erupted, children should start seeing one of our dentists in Waterville or Winthrop by the age of one. Regular dental check-ups, dental sealants, and treating oral health issues early are key to your child's long-term health. Strong dental care for kids can help improve their:
Chewing and Eating
Speech Development
Appearance
Overall health
Chewing easily, speaking clearly, and smiling confidently mean a happier, healthier child.
We recommend bringing your child in for a check-up with one of our dentists as early as possible. Our dentist will not only make sure that their baby teeth are developing properly and check for cavities, but also get them comfortable and excited about visiting our dentist and hygienist. If you wait until your child is older to visit a dentist, then they are more likely to have anxiety about their visits. This anxiety can fester later in life to the point where they could potentially skip visits to the dentist altogether. Easing your child's anxiety is one of our top priorities during each of their visits, so they feel comfortable with visiting one of our dentists at least twice a year later in their lives.
Our Children's Dental Services
At Smile Solutions Dentistry, we provide expert children's dental care to kids as young as one all the way up to teenagers. We first introduce our new pediatric patients to our hygienist. They will go over your child's health history and perform a thorough cleaning. Our hygienists will then take the time with your child to communicate in kid-friendly terms ways to eliminate plaque and the proper way of brushing and maintaining good oral hygiene habits.
At the end of the cleaning, our dentist will check each tooth for caries, malocclusion, wear pattern, exfoliation of baby teeth and finalize the treatment.  Our dental office also offers a wide variety of additional preventative and restorative treatments, which are usually partially or fully covered by your dental insurance, including:
Emergency Dental Care
Cavity Treatments
Fluoride Treatments
X-Rays
Dental extractions
Gum Disease Treatments
Dental Sealants
Treating Cavities is Simple with Smile Solutions of Maine
The most common children's dental service we provide is cavity treatments. Our dental practice understands how time consuming it can be for the parent and child when multiple cavities are found either because the child has had a bad experience or does not want to go back to the dentist. Our goal is to prevent cavities, which if left untreated, can cause infection and sleepless nights.
For most pediatric patients, if a cavity is found at an early stage, it can be treated without the need of anesthetic or even a filling. We use a technique called the "SDF" approach or Silver Diamine Fluoride. SDF is a safe antibiotic, which arrests caries and can be applied directly into the cavity. SDF contains a high, but safe fluoride concentration, which inhibits harmful microbe growth in plaque that causes tooth decay. This approach has allowed our dentists to treat cavities more effectively without giving your child a negative experience.
Smile Solutions of Maine creates a fun and positive experience for our young patients. We want every child's experience with our dentists to be fun and comfortable. Let us introduce your children to the wonderful world of pediatric dentistry! We love seeing children smile… and children enjoy spending time in our friendly and caring environment!
Ready to Keep Your Child Smiling?
Smile Solutions of Maine has over 40 years of experience in providing dental services to the communities around Waterville and Winthrop. We know how important your children's oral care and smiles are, so we have invested in cutting-edge technologies and studied the latest techniques to provide exceptional children's dental care. Through our positive reinforcement and fun, gentle, and caring approach, your child will develop the right habits for a long-lasting, healthy smile. Contact us online or call our offices in Waterville (207-873-2073) or Winthrop (207-377-6958) today!