Family Dentistry for Central Maine
Dental Care for the Individual
Maintaining your dental health is important at every age! Please schedule regular appointments for preventative care. We look forward to your visit at least twice a year for a cleaning, exam, and x-rays.
In addition to routine dentistry, Smile Solutions of Maine offers a full-range of specialized dental services in both of our offices. We use progressive dental technology to develop individualized treatment plans and personalized service. The outstanding clinical care Smile Solutions provides will help you achieve optimal oral health.
Crowns & Bridges
Your teeth are composed of two main parts. The crown is the part visible above the gum. The root is the part below the gum that holds your tooth firmly in your jawbone. If the crown of your tooth becomes weakened by decay or fractures, or if it is stained or uneven, it can be restored and strengthened by an artificial crown. Contact us today to ask questions about dental crowns and how they can benefit you!
What is a dental bridge? It is an artificial tooth used to replace one that is missing. A dental bridge is attached to neighboring teeth. One of the benefits of using a bridge to replace a missing tooth (or teeth) is how natural the replacement tooth looks and feels. With proper care, a bridge can last for years. See us today if you would like to "bridge the gap" in your smile!
Professional Teeth Cleanings & Dental Exams
Proudly Providing the Communities of Waterville and Winthrop with Professional Dentistry Services
Each person's smile is unique to them. It is one of our most defining features. Shouldn't your dental treatment plan be as unique as your smile? At Smile Solutions of Maine, our goal is to keep your smile healthy while providing personalized care for your smile. During your dental exam, our team will take the time to educate you on the best ways to care for your distinct smile. This includes providing different options for affordable dental cleanings and treatments. With two convenient locations in Waterville and Winthrop, ME, you can rest assured that your smile is in good hands. Contact us today and find out what our dentists can do for you.
Why are Regular Teeth Cleanings and Dental Exams Necessary?
Our offices in Winthrop and Waterville, ME takes dental exams & cleanings very seriously. These checkups help our dentists to protect the longevity of your smile. Your dental exam provides our dentists with an opportunity to identify any early potential issues with your oral health, making them easier to fix. Teeth cleanings also allow us to remove plaque and tartar buildup, which at-home solutions cannot remove. This buildup, if left untreated, can cause your teeth to decay and create serious dental problems.
Dental cleanings also help to ensure a healthy bone and gum substructure. Unhealthy red gums (gingivitis) or more severe gum issues with bone loss (periodontal disease) will eventually lead to gum recession, which in turn will expose the margins of crowns or even the root structure of teeth. These problems with your gums can cause issues, such as:
Increased Sensitivity
Higher Risk for Cavities
Tooth Loss
You can have a lovely smile, but if your gums are red, inflamed or bleeding, that will take away from the natural beauty of your teeth. During your teeth cleaning, our dentists use specialized tools to remove plaque and tarter buildup under your gums that at-home dental care solutions cannot remove. This in turn helps to keep your gums healthy.
Smile Solutions of Maine, a Whole-Health Dental Practice
Smile Solution of Maine believes in a whole-health approach to dentistry. During dental exams, we don't just look at the health of teeth, gums and general aesthetics, but at the overall health of your mouth. Oral health can be connected to chronic disease. So, we review our patients' health histories and help them with possible issues to which they may be predisposed, such as diabetes or high blood pressure. We then offer advice on how dental intervention can improve these conditions.
Your Dental Exam Comes First
At Smile Solutions of Maine, your dental exam is everything. We purposely don't preschedule patients for a cleaning prior to their complete examination. We allow your dental exam to dictate how to treat and maintain your smile. In certain cases, if you visited our office for an exam and had a painful tooth, we would take care of your pain first and reschedule the complete exam.  Our philosophy is not to have a patient leave our office without getting them out of pain or referred to the appropriate specialist.
During your initial dental exam, our goal is to meet you and find out what your needs are. The initial exam takes about an hour and features a full mouth series of radiographs to diagnose if there are any infections or cavities. We will also work to diagnose the health of the underlying bone which supports each tooth. Most of our patients are impressed by how thorough and painless our complete exams are. We understand that the initial visit can be stressful for some patients; however, we treat patients like we would treat our own family. Our goal is to educate you, take pictures with our intra-oral camera, and create a personalized treatment plan that includes different, economical options that suit your individual situation.
Teeth Cleaning Services in Waterville and Winthrop, ME
After your initial dental exam with our expertly-trained hygienists, we will schedule you for a teeth cleaning. Some patients will need regular dental cleanings every 6 months, and others every 3-4 months. This will all depend on the health of your gums, whether bone loss is a problem, whether there is recession of your gums, and on the mobility of your teeth. During your teeth cleaning, our hygienists and dentists will clean your teeth using specialized dental tools to remove plaque and tartar buildup. We will also professionally floss in-between and around your teeth to help keep your gums healthy.
Will Teeth Cleanings Make Your Teeth Whiter?
Dental cleaning won't directly make teeth whiter, but they can remove stains caused by things like coffee, wine, cigarette, and tea with a soft polisher towards the end of your teeth cleaning. This can create the appearance of whiter teeth. Our hygienists will take the time to discuss ways to maintain stain-free surfaces on your teeth in-between your teeth cleaning sessions.
Biomimetic Dentistry is the Way of the Future
At Smile Solutions of Maine, our dentists practice biomimetic dentistry. What this means is Bio: Life-Like and Mimetic: copy. This approach is a form of restoring chipped and broken teeth to their original look and shape. The idea is to copy nature as perfectly as possible by layering our composite material and incorporating our tints, and opaques in order to create opacity where it's necessary or translucency. Teeth are never monochromatic but rather have character that is unique for each patient.
Ready to Keep Your Teeth Pristine?
With over 40 years of experience in providing dental exams and teeth cleanings, you can rest easy knowing your smile is in our care. Our team of dental professionals will take the time to provide you with a customized plan to keep your smile healthy and defend its longevity. Contact one of our two conveniently located offices in Waterville and Winthrop, ME to learn more about how we can help your smile continue to be one of your best features.
Professional Dental Implants in Waterville & Winthrop, ME
Smile with Confidence Again
If you need to replace a tooth, then dental implants are a great first step towards restoring your smile. Our tooth implants provide you with a foundation for replacement teeth that look, feel, and function like your natural teeth. The dental implant specialists at Smile Solutions of Maine in Winthrop and Waterville combine their years of experience with the latest techniques and technologies. Find out how we can help improve your smile by contacting us online or calling our office in Waterville at 207-873-2073 or Winthrop at 207-377-6958 today.
What Are Dental Implants?
Implants are a very effective and predictable way to replace teeth. Dental implants are simply metal, screw-like artificial tooth roots that provide a foundation for replacement teeth. They are surgically fused to your jawbone to better support your new artificial tooth.
The Benefits of Dental Implants
Dental implants have a number of advantages compared to other tooth replacement options including:
Look and Feel Like Your Natural Teeth
Improved Speech
More Comfortable Than Removable Replacement Teeth
Long-Lasting
Easier to Eat and Chew
Improved Self-Esteem
Don't Damage Nearby Teeth
Stimulates Bone Growth and Prevents Bone Loss
High Success Rate
Dental implants also have the added benefit of preserving bone, and can also be effective in helping retain dentures more predictably.
Our Dental Implant Procedures in Waterville & Winthrop, ME
The first thing our dental implant specialists in Waterville and Winthrop, ME will do is to develop a customized treatment plan with you. One of the many advantages of having Smile Solutions of Maine perform your implant surgery is our in-office cone-beam CBCT machine, which takes 3-D images of the bone for more accurate results. The entire process, from the implant surgery through to the restorative phase of treatment, is all done in the same office and, in most cases, there is no need to see other specialists.
The Process for Implants
The procedure itself to surgically place the tooth implant takes a few hours or less. The average duration of the implant procedure is about an hour and a half, start to finish. During the procedure, our dental implant surgeon will remove the damaged tooth. They will then surgically apply the metal screw-like implants to your jawbone. A temporary tooth replacement is than placed on top of the implant as it heals.
Our dental implant surgeons will then allow the implant and jawbone to heal together in a process called osseointegration. This can take upwards 4-5 months, plus additional time if a bone graft is necessary prior to implant placement.
Once the tooth implant has finished healing, our dental implant specialists will then craft a customized tooth replacement. The permanent tooth restoration is than expertly applied to the dental implant, giving you a natural-looking smile.
Is the Dental Implant Procedure Painful?
All of our implants are placed using just local anesthetic. Most of our implant patients tell us that there is very little to almost no discomfort during the procedure, as well as afterwards.
How Much Do Dental Implants Cost?
The costs of your dental implant procedure will depend on the final restoration that will be attached to the implant (i.e. a single tooth crown, a bridge with multiple implants or dentures that will snap onto several implants). Most insurances will cover a portion of the cost.
How Long Can Tooth Implants Last?
Tooth implants can last for the remainder of your life. Factors that affect longevity include things like smoking, diabetes, poor bone quality, and excessive forces from habits such as clenching and grinding of teeth.
Ready to Repair Your Smile?
You deserve a long-lasting and natural-looking smile. The dental implant specialists at Smile Solutions of Maine in Winthrop and Waterville, ME are ready to give it to you. By using advanced technologies, the latest techniques, and thanks to years of experience, we work to ensure our patients rest easy knowing that our dental implant surgeons will craft you a beautiful smile. Find out how we can repair your smile by contacting us online or calling our office in Waterville at 207-873-2073 or Winthrop at 207-377-6958 today.
Dentistry for Children
Smile Solutions of Maine creates a fun and positive experience for our young patients. Let us introduce your children to the wonderful world of dentistry! No matter how many teeth have erupted, children should start seeing a dentist by the age of one. Regular dental check-ups, dental sealants, and treating oral health issues early is always recommended. We love seeing children smile… and children enjoy spending time in our friendly and caring environment!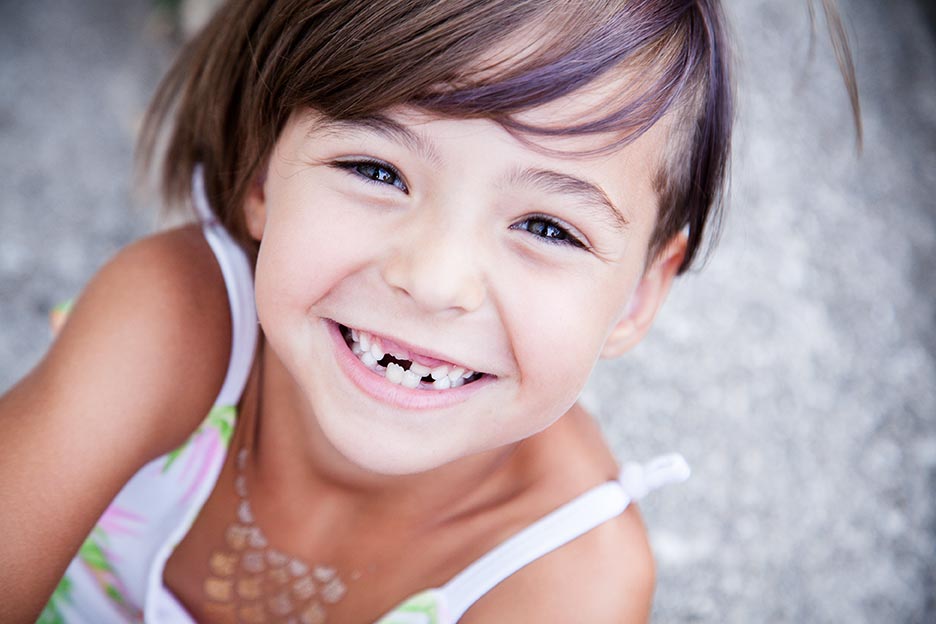 Dentures
Full or partial dentures are removable replacements for missing teeth. These are custom-made to fit comfortably in a framework that rests on your gums. Our dentures will look natural, help you to chew, assist in clear speaking and improve your appearance. Over time these prosthetics will need to be re-evaluated due to ongoing changes in gum and bone structure. These custom dentures will play a vital role in the maintenance of your dental health.
Digital X-Rays
Dental x-rays are an essential tool that help us see areas of your teeth, mouth, and jaw that would be otherwise impossible to view with the naked eye. The knowledge gained from x-rays can be invaluable to your health. In our office, we use digital dental x-rays systems that are more sensitive than older dental x-ray film systems, so your exposure to radiation is cut by as much as 50 percent. These digital films allow enlargement for your viewing and for improved diagnosis. Records are easily transferred to other doctors.
Fluoride Treatment
Fluoride therapy is utilized in children and adults as a dental decay preventive. This in combination with other approaches that will enhance your dental health.
Porcelain Veneers
Veneers can significantly improve the appearance of your teeth so you have a beautiful, sparkling smile! Veneers are custom-made, ultra-thin, porcelain shells that are bonded to the front surfaces of your teeth. They are durable and can be made to match the existing color of your teeth, or they can be made a whiter, brighter shade than your natural teeth. Veneers are a great way to correct crooked, cracked, discolored, and misshapen teeth for a vastly improved smile.
Sports Mouth Guards
Mouth guards are worn during recreational, professional, or competitive sports activities – including practice, competitions, and games. Without a mouth guard, you risk chipping, breaking or even losing teeth. We offer custom-made mouth guards that give you a professional level of protection. Our mouth guards are much more effective than the type of mouth guards you can buy over-the-counter in a drug store. We can also make them to match school or team colors!
Professional Teeth Whitening Services in Winthrop and Waterville, ME
Brighter Smiles for a Brighter You
Your teeth naturally become discolored over time. What we eat and drink, along with several other factors, can contribute to teeth appearing yellow and dull. One of the most common requests we receive from our patients is for a professional teeth whitening solution. Our cosmetic dentists will work with you to design a customized dental whitening program tailored to brighten your teeth and unique smile. Contact our offices in Waterville and Winthrop, ME to discover how our cosmetic dentists can whiten your smile.
Smile Solutions of Maine is the Best
At Smile Solutions of Maine, our cosmetic dentists take the time to discover what makes your smile unique and how we can help improve it. We utilize the latest techniques and cutting-edge technology to provide you with the best professional teeth whitening treatment in Maine. Our dentists will also take the time to educate you on how to help ensure your teeth stay whiter after the teeth bleaching is complete.
Customized Teeth Whitening Trays
Our most popular dental whitening solution is the at-home tray. During your professional teeth whitening appointment, our cosmetic dentist will record the initial shade of your teeth first. We will then continue with impressions to create thin, custom trays that fit over your teeth. These plastic trays are a one set fee, and you can store them in a plastic container that our office will provide for any future applications.
Small quantities of whitening gel are then placed within the tray. The whitening gel comes in plastic tubes of varying strengths. They can last a long time. These teeth bleaching gels can also be applied with at strengths, depending on your sensitivity level.  The advantage of these customized trays is that you can store them and use them again at a later time, like before a wedding or school pictures.
After your initial visit, we will schedule appointments at two-week intervals to check the progress of your teeth bleaching and increase the strength as needed.
Is teeth whitening bad for your teeth?
Teeth bleaching does not hurt the enamel of the teeth. However, some patients have sensitive teeth, and whitening at higher strengths can intensify sensitivity. For this reason, we start with the lowest strength of whitening gel for short periods of time to ensure our patients are comfortable. This is a safe technique, and we can always increase the whitening strength depending on your comfort level.
How long will your teeth whitening last?
How long your professional teeth whiting lasts will depend on a variety of factors. Are you a smoker? Do you drink red wine, tea, or coffee every day? Do you have a dry mouth? Your dental whitening will not last forever, which is why we create custom trays that you can use as you wish. Some patients will have results that last for a few weeks to months at a time depending on their diet and how meticulous they are in brushing and flossing regularly.
Our Ultimate Aesthetics Teeth Whitening Option
Our cosmetic dentist can also provide you with our "Renamel Composite Technique" option. Some patients cannot achieve the ultimate white smile they desire unless we do direct composite veneers. These ultimate aesthetics are not only reliable, but can strengthen your teeth at the same time. Our professional teeth whitening procedure requires very minimal tooth preparation and, we usually only need to roughen the enamel prior to adding this composite material. These are very different than the porcelain veneers you might be used to receiving.
We usually recommend the teeth whitening process to patients who already have worn or chipped teeth and would like to restore the tooth structure that has deteriorated over the years. It's very different than a crown preparation and preserves the natural tooth structure. This technique requires time, skill, and passion. Our cosmetic dentists are very happy to go over this option with you in more detail during your initial consultation appointment.
Ready to Brighten Your Smile?
Smile Solutions of Maine has over 40 years of experience in providing professional teeth whitening solutions that can drastically brighten your teeth. You deserve a more natural-looking, whiter smile. Schedule your dental whitening consultation with one of our conveniently located offices in Winthrop or Waterville, ME to learn more about how we can enhance your smile.
Tooth-Colored Fillings
Say goodbye to silver fillings… a more attractive material is now available! If you need a filling, our doctors will offer to use a composite material that matches the shade of your tooth. There are many benefits to white fillings besides being more attractive. Not only do tooth-colored fillings look more natural, but they result in less tooth sensitivity, they are free of metal, and they are strong. We feel this material is an excellent alternative to traditional silver fillings.
TMJ Disorder
A Temporomandibular Joint (TMJ) is the joint that connects the lower jaw to the skull. It allows for the opening and closing of the mouth. This is the most used joint in the entire body, and it affects your teeth and gums, and your ability to talk, chew, and swallow. Temporomandibular Disorder (TMD) occurs when the lower jaw is not in the proper position relative to the upper jaw. If you are suffering from TMD, a custom-made night guard that is created using advanced digital imaging and 3D tomography can help relieve your pain.