Cosmetic Dentistry at Smile Solutions of Maine 
Cosmetic Dentists in Winthrop and Waterville, ME 
Smiles are one of the first things people notice about us, which can be discouraging if we feel insecure about showing our teeth. Don't let stains or misalignment prevent you from expressing the joy and happiness that you feel. Smile Solutions of Maine has over 70 years of combined dental experience amongst our partners and provides a variety of cosmetic dental treatments that will enhance your smile and confidence.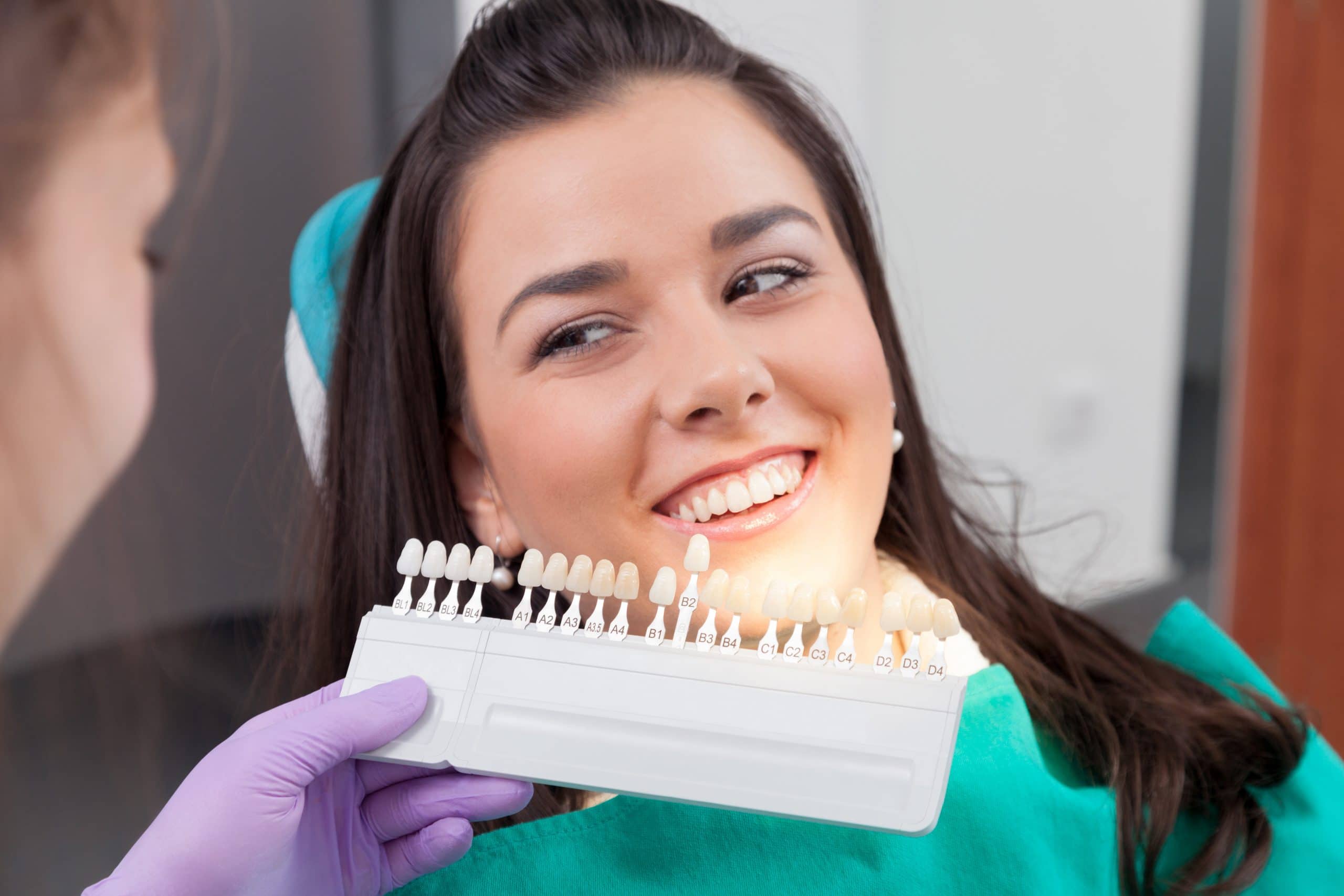 What is
Cosmetic Dentistry
?
While general dentistry focuses on hygiene, preventative maintenance, and treating oral diseases, cosmetic, or aesthetic dentistry is done to improve the appearance of your teeth. With that said, aesthetic procedures are also done for restorative reasons. For instance, chipped teeth are a common occurrence that requires bonding or veneers. 
What Does a
Cosmetic Dentist
Do?
Aesthetic dentistry has become increasingly popular over the years thanks to advancements in technology. Our cosmetic dentists will always choose the most conservative and innovative approach when restoring teeth to ensure optimal results. Improving the appearance of your mouth, teeth, gums, and overall smile is our number one priority.
Cosmetic Dental
Concerns
Missing teeth,

whether due to decay or accidents, are treated using dental implants, bridges, or crowns. 

Broken teeth

have a variety of treatments. Veneers are a bit more invasive, yet last longer than bonding. However, both are great options to fix imperfections. 

Worn teeth

are commonly caused by teeth grinding, which your dentist will be able to diagnose. They may suggest wearing a mouth appliance to prevent more abrasion. If they are worn down more severely, your dentist may use

cosmetic bonding

to restore the natural shape of your teeth.

Stained teeth

can be whitened using composite veneers or whitening gel. We recommend eliminating tobacco and brushing your teeth after eating or drinking foods that cause discoloration, such as wine and coffee.
Cosmetic Dental
Treatments
Dental Implants

are a surgical fixture that is placed into the jawbone. This acts as an artificial tooth root that can then hold a replacement tooth.

Crowns/Bridges

are customized false teeth. Crowns essentially act as a cap that goes directly over the natural tooth after the decay or fractures have been removed, to prevent it from deteriorating further. Bridges are supported by healthy surrounding teeth. 

Veneers

can either be made of porcelain or composite resin that adheres to your teeth. This may include etching/roughening up the tooth so the veneer shell bonds properly. Composite veneers are less invasive and shaped to fit your tooth. Porcelain veneers take longer to fabricate but are more durable.  

Professional Teeth Whitening

is an easy fix to brighten up your smile. Our specialists will create a custom tray by taking a mold of your teeth that will be filled with a whitening gel you can wear at home. 
Cosmetic Dentistry Cost
The cost of cosmetic dental treatments depends on what procedure you choose. We recommend having a consultation with one of our professionals to see what would best fit your needs. Insurance doesn't typically cover cosmetic dental services since they are usually elective procedures. If you have any questions about what your dental plan covers, contact your specific provider. 
Aesthetic Dentistry
at Smile Solutions of Maine
Dr. Vayanos, Dr. Wietecha, and Dr. Dumont have all completed the Dawson Academy in order to serve patients' cosmetic dental needs and also have been trained via the Cosmedent's training program, which specializes in composite and porcelain veneers. All dentists are involved with the Academy of General Dentistry and Maine Dental Association, which allows us to stay up to date with new products and dental procedures.  Our welcoming and knowledgeable staff puts patients and their comfort first.
We use the latest, most innovative technology and products geared to make your visit as seamless as possible with exceptional results. If you're in the Waterville or Whinthrop, Maine area, call us today to schedule a consultation.